Visit us on the sites below:






After a successful opening of our popular restaurant in El Cajon in 1992, we opened our second location Lucky Chinese Food Santee in 1996. For almost 20 years we have been serving good Chinese food to the people of Santee and surrounding areas.

In 2014, we completed a makeover and remodel of the restaurant, adding additional space and expanding our offering to include a new full-service sit down restaurant. We want to thank everyone who has supported us over the years and welcome you to check out our new dining room and try some of our newest menu additions.

We know we could not have been in business this long without the support and patronage of our most loyal customers so we want to say thank you and let you know we are grateful for your business. Thank you and see you at the restaurant!



Looking to find directions?
Click the map below:

Lucky Santee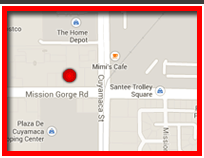 Don't forget to visit our
other location (take-out):

Lucky El Cajon
1571 North Magnolia Ave #201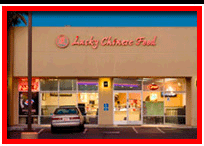 Proud member of the
Santee Chamber of Commerce